SUZUKI Carry-Truck 1995 660cc Minicar Buggey 4speed Minitruck (Price:USD 2,800.)SOLDOUT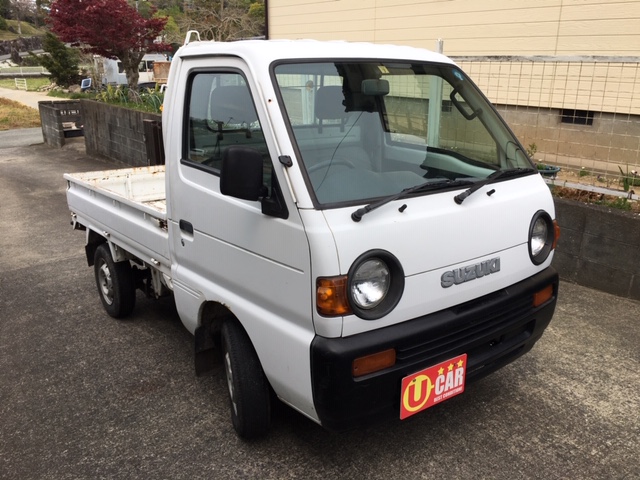 Useful for transporting agricultural land.
(Brand) SUZUKI (name) Carry-truck 4WD-
(Year) 1995 (Mileage) 123443 km (77151 mile)
(fuel type) gasorin (Displacement) 660 cc
(shift) 4 speed manual
You can switch between 4WD and 2WD with the lever.
Accel lock function.
The accelerator lock function works with a switch on the driver's seat
(Body number)DD51T-407727
bodysize
(length) 329 cm (129.5″ ) (width) 139 cm (54.7″ ) (height) 177 cm (69.6″)
(Loading room length) 200 cm (78.7″) (Loading room width) 133 cm (52.3″)
(Equipment) Radio
The port to America is Long Beach or Vancouver.
The transportation cost of this size car is usd850.
profile)
Hello. We are a Japanese company.
The company name is (MACRO JAPAN co., Ltd).
homepage https://www.macro-japan.jp/
PayPal account (car-studio-network@hotmail.co.jp)
Started trading in 2001.
We import and export automobiles, motorcycles, automobile parts and motorcycle parts.
We can provide products from Japan to countries around the world.
Please e-mail us with the name of the car you want.