HONDA-Acty Truck 1990 660cc 4WD (SOLD OUT)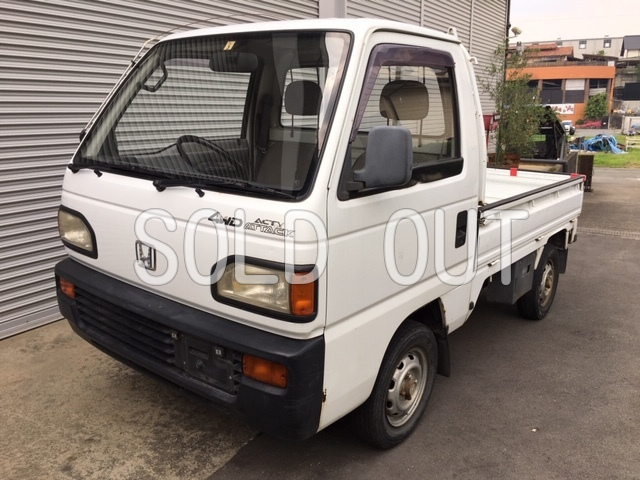 <Safe trade stock>
(Price )ASK
(Manufacturer name) HONDA
(Vehicle name) Acty Truck 4 WD
(Yearly) 1990
(Traveling distance) 109140 km (68212 miles)
(Fuel) gasoline
(Air displacement) 660cc
(Shift) 4 speed
(Body Length) 325 cm (127.9 ")
(Body width) 139 cm (54.7 ")
(Body height) 175 cm (68.8 ")
(Load chamber length) 200 cm (78.7 ")
(Packaging width) 135 cm (53.1 ")
It is a transport vehicle that plays an active part in farmland and cultivated land.
profile)
Hello. We are a Japanese company.
The company name is (MACRO JAPAN co., Ltd).
We started the trade business in 2001.
We import and export cars, motorcycles, auto parts and motorcycle parts.
We can provide products from Japan to countries all over the world.
Please email us the name of the car you want, etc.
We can search all over Japan and contact you.
(e-mail) info@carstudio-network.com
(paypal account: car-studio-network@hotmail.co.jp)
All cars we have exhibited this time are stocked.
When you make a purchase and complete the payment, we will contact you to know the shipping information.
After that, immediately move the car to the port and prepare for export.
Please contact us immediately if you have any questions or concerns.
(e-mail) info@carstudio-network.com
(paypal account: car-studio-network@hotmail.co.jp)